Combining Hinemos with an RPA Tool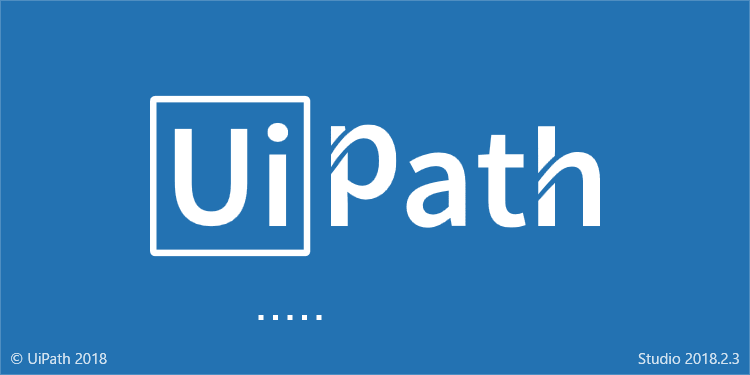 Hi there.
In this article, we will try and combine Hinemos with a robotic process automation(RPA) tool and see what they can do together.
The RPA tool we will be using is "UiPath Studio" developed by UiPath.
Want to try for free? The trial edition can be downloaded from here.
Once you have finished your installation, let's start creating the process we want to automate. They call it "The Scenario".
■Creating a Scenario ~Part1~
Have you ever thought that typing in the password every single time you log in to the client is a bit bothersome?
Well, that can be easily automated by using UiPath!
What we will need is a scenario which launches the client, enters the password (and usernames etc.), and displays the startup perspective.
◯Steps
①Start UiPath Studio
②Open a new scenario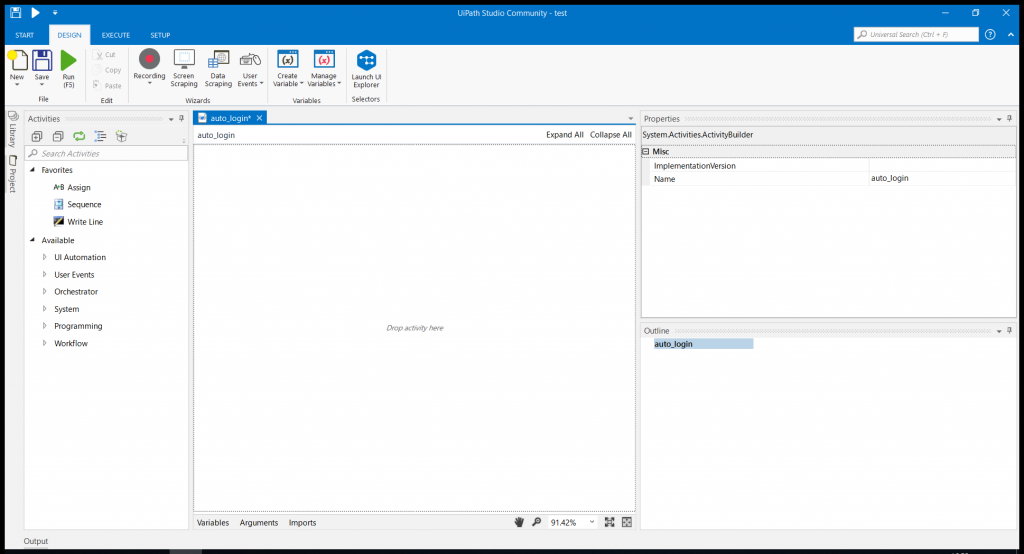 ③Press the "Recording" button to switch to the recording mode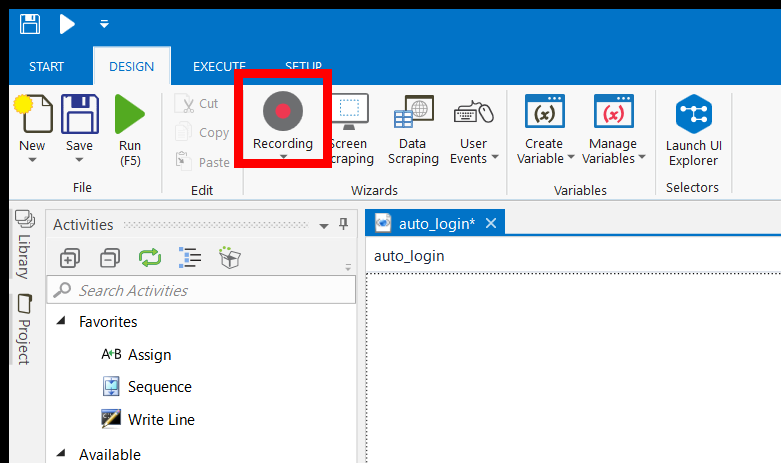 ④Log into the Client as usual
・Launch Client
・Enter password etc. in the login dialog
・Press the "Login" button
・Press the "OK" button
⑤Stop the recording when the login process has finished
⑥Save the scenario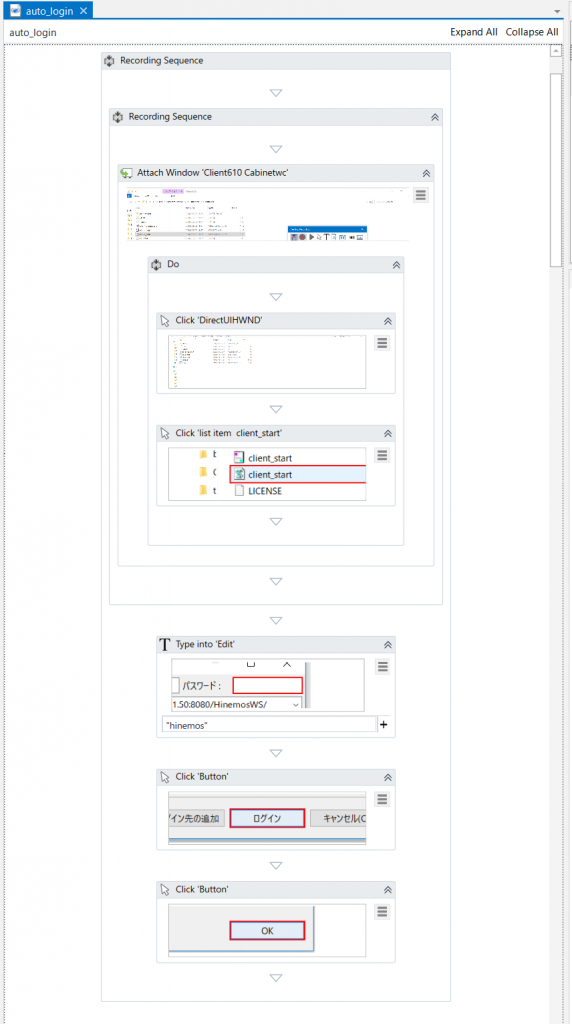 ⑦Launch UIPath Robot and execute the scenario created in the previous step.
*You can see that the process is done automatically.
Voilà!
Now you can log in to the Client with a single click!
You can add more to the scenario to automate more complex processes.
■Creating a Scenario ~Part2~
Even though you have automated the process using the RPA tool, isn't it bothersome that you still have to execute it manually?
This is when the Job feature comes in handy.
By setting the command which executes the scenario to a job, the scenario can be executed anytime anywhere.
For example, let's create a scenario which clears the recycling bin and configure it to the job of Hinemos.
①Start UiPath Studio
②Open a new scenario
③Press the "Recording" button to switch to the recording mode
④Empty the recycling bin
・Open the recycling bin
・Select "Manage" tab → "Empty"
・Press "Yes"
・Close window
⑤Stop the recording mode
⑥Save the scenario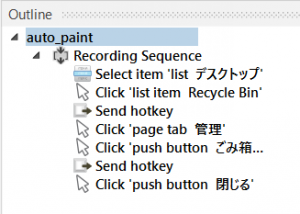 ⑦Create a command job and set the command which directly executes the scenario.
Example

Command

:

cd

C

:

\

Users

\

【

Username

】

\

AppData

\

Local

\

UiPath

\

app

-

18.2.3

|

UiRobot

.

exe

-

file

"

C

:

\

【

Directory

of

scenario

】

\

auto_recycle

.

xaml

"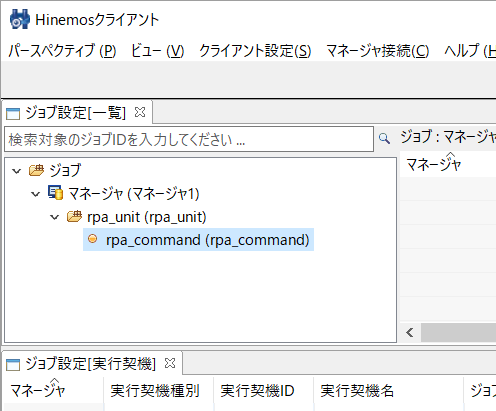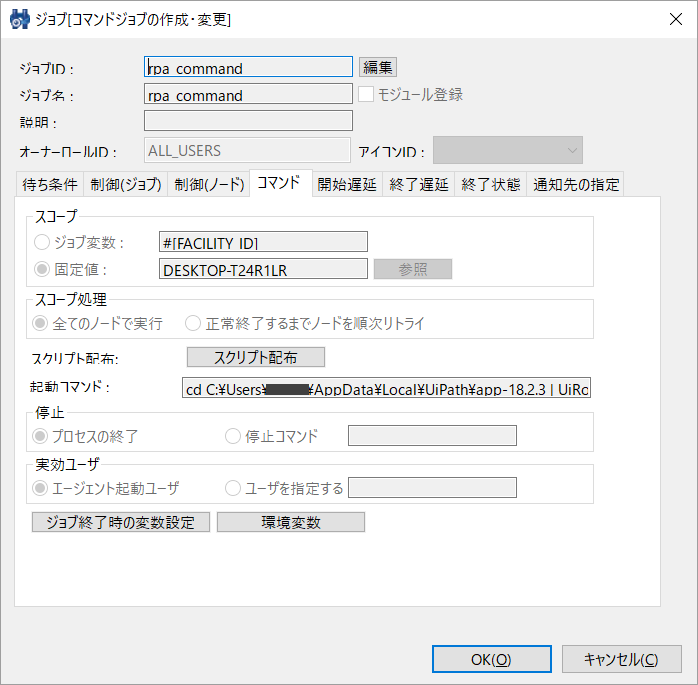 ⑧Execute the job whenever you want to clean up your recycling bin!
By combining a more longer scenario with the job feature, you can perform complex processes which are impossible with scripts easily and on regular basis.
That's it for this time. Thank you for reading!
ご意見やお問い合わせについて
この記事へのご意見やお問い合わせについては、
こちら
(お問い合わせフォーム)もしくは
Hinemos営業担当【hsd-sales@atomitech.jp】までご連絡ください。
※お問い合わせフォームからご連絡の場合には、お問い合わせ内容で「Hinemosについて」を選択し、
 本文の冒頭に「Hinemos研究日記_【タイトル名】」とご記載ください。
※メールアドレスへご連絡の場合には、件名を「Hinemos研究日記_【タイトル名】」でご連絡ください。