About Hinemos Agent (for Android Devices)
Hello!
In today's article, we will introduce you to a not so well known component of Hinemos called "Hinemos Agent for Android" which was first released on 2017 April 3rd.
※Please note that this component is currently unavailable due to various reasons.  This article will be some extra information for those who are interested in products which were developed in the past.
<Feature Overview>
Android Agent retrieves various information from the target android device and sends it to Hinemos Manager. Simple and easy.
Android Agent can collect the following types of data.
・Memory Usage
・Battery
・Data Traffic
・On/off status of device and data traffic status
・Package information
・GPS
・Beacon
This time, we will show you how to setup Hinemos so it can collect and monitor the information of the packages installed to the android device.
<Preparation>
○Register the target node
1. Open the Manager URL screen and enter the following information
・User ID:ID for logging in to Hinemos Manager
・Password:Password for logging in to Hinemos Manager
・Node Registration URL:IP address of Hinemos Manager
・Agent Connection URL:URL for confirming the connection with Hinemos Manager
・CustomTrap URL:URL for sending custom traps to Hinemos Manager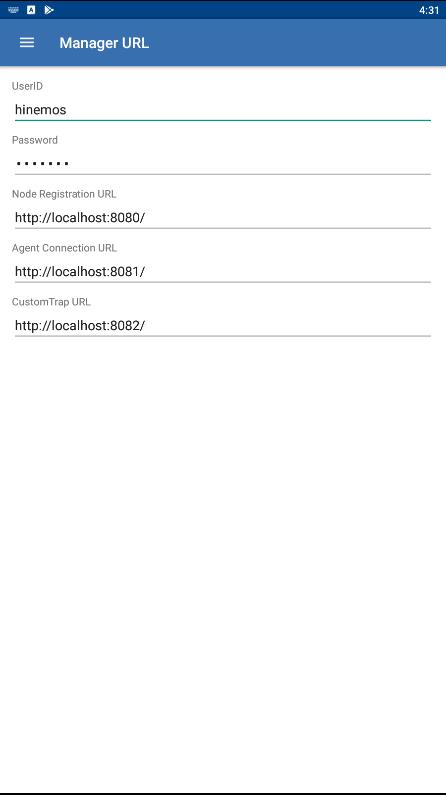 2.Enter the Facility ID etc. from the Registration Node screen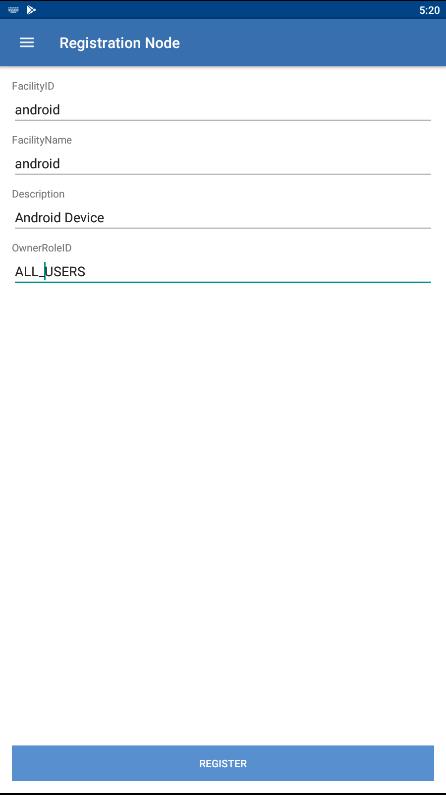 3. Tap on the "REGISTER" button to finish the registration
4. Confirm that the Android Agent has been detected and registered to Hinemos Manager from Hinemos Client's "Repository" perspective

○Select which information to collect
Enable "Package"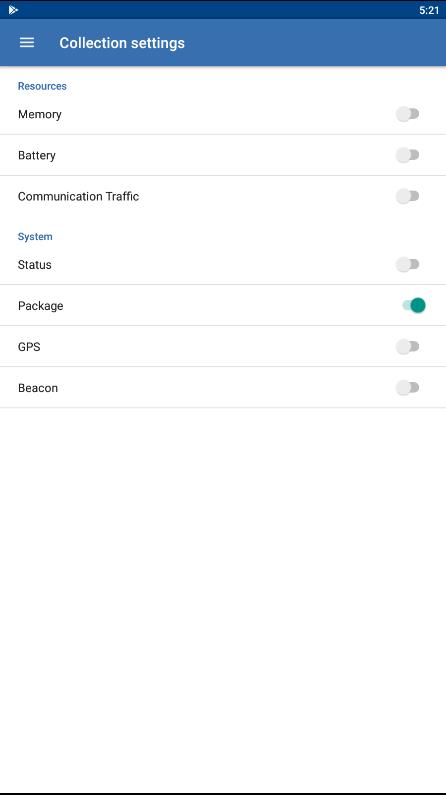 ○Set the data transmission interval for "Basic settings" screen
Select the interval which the data will be sent from the android device to Hinemos Manager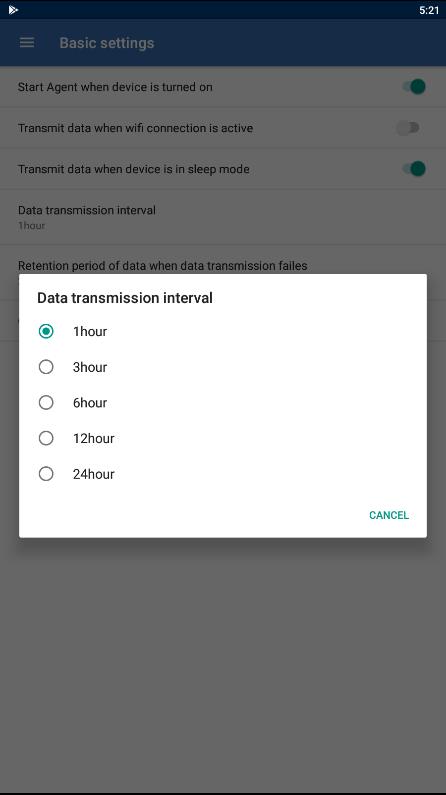 ○Create a monitor setting on Hinemos Client
The data from Android Agent will be sent in JSON format. Create a Custom Trap Monitor setting so Hinemos can detect it.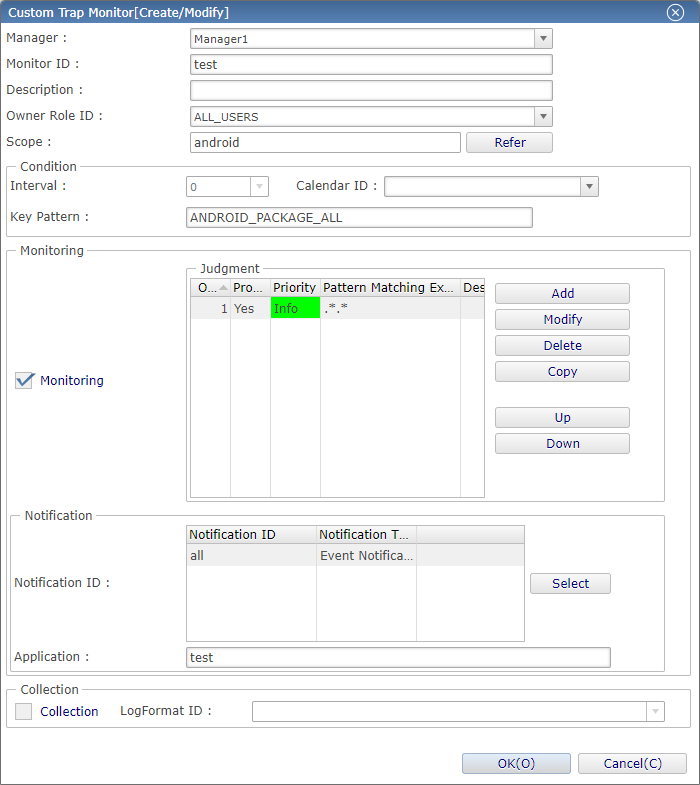 Key pattern "ANDROID_PACKAGE_ALL" will be used to monitor the information of the packaged installed to the android device.
For details regarding the key patterns, refer to "Details of "DATA" Objects by Collection Item" section in the installation manual of Hinemos ver.6.0 and later.
When the filter setting and the notification setting is finished, wait for Hinemos Manager to detect the custom trap sent from the Android Agent.
<Results>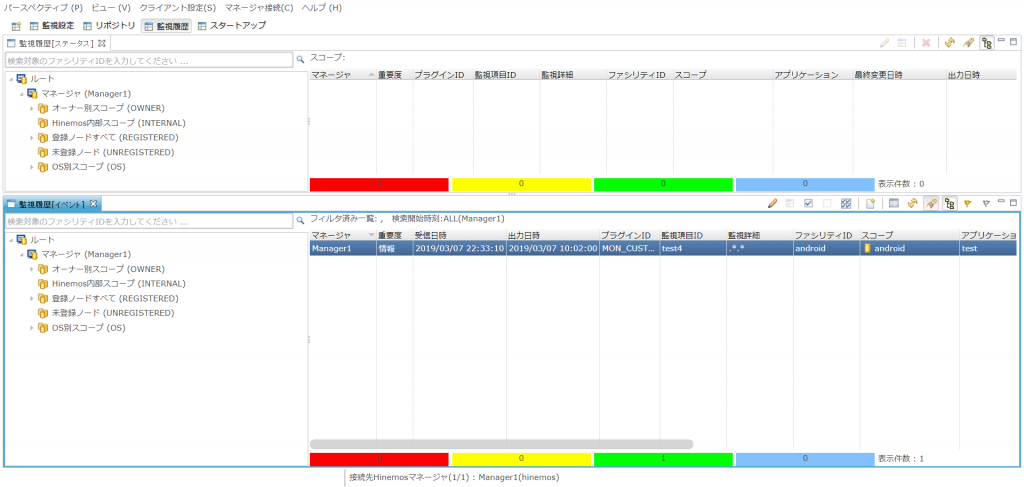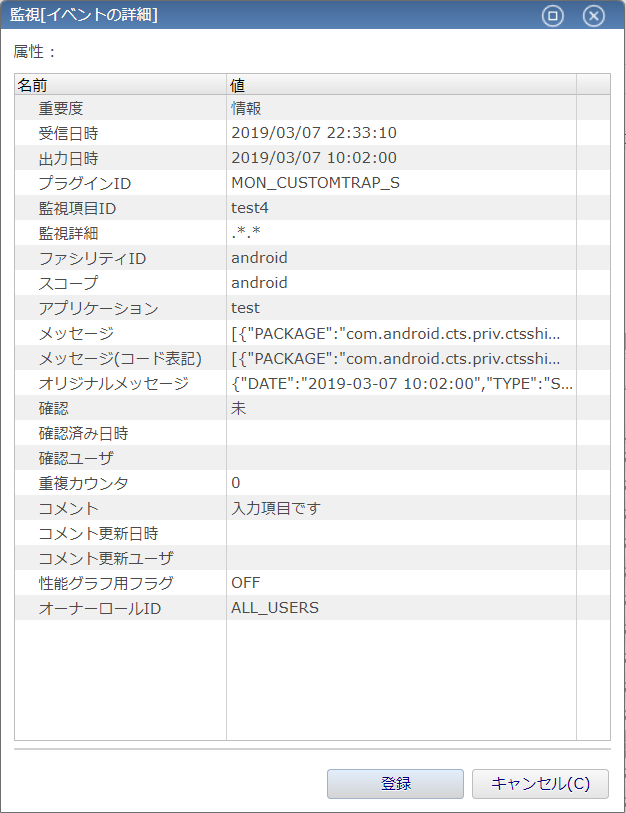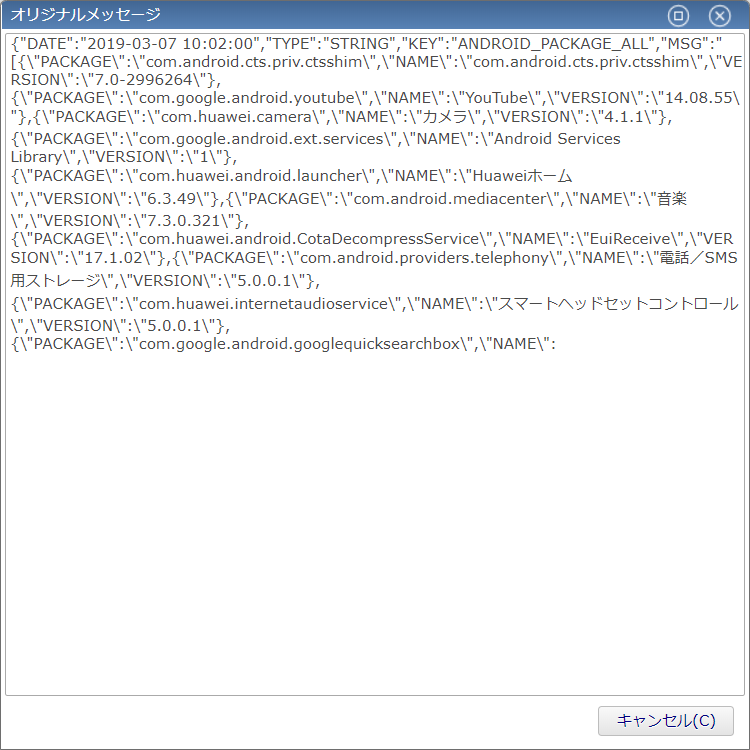 The package information was sent from Android Agent and detected by Hinemos Manager with the custom trap monitor setting successfully!
That is it for today.
And as always, thanks for reading.
ご意見やお問い合わせについて
この記事へのご意見やお問い合わせについては、
こちら
(お問い合わせフォーム)もしくは
Hinemos営業担当【hsd-sales@atomitech.jp】までご連絡ください。
※お問い合わせフォームからご連絡の場合には、お問い合わせ内容で「Hinemosについて」を選択し、
 本文の冒頭に「Hinemos研究日記_【タイトル名】」とご記載ください。
※メールアドレスへご連絡の場合には、件名を「Hinemos研究日記_【タイトル名】」でご連絡ください。